Social Icon 2023 Speakers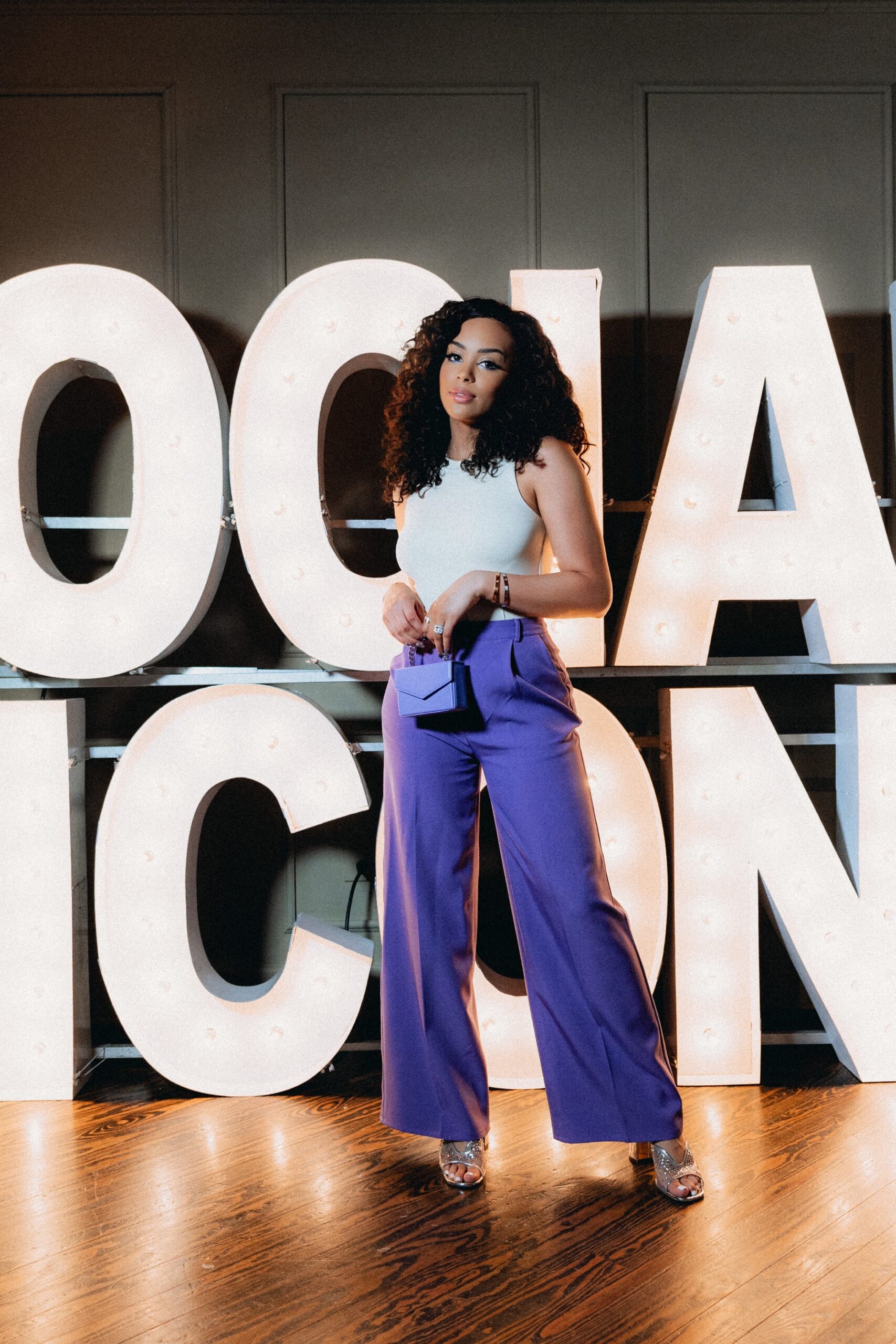 We are thrilled to announce Kristy Sarah Scott as the 2023 host of Social Icon Dallas! Known for her hilarious skits on Instagram and TikTok, Kristy has quickly become one of the most influential figures in the industry. In just a few short years, Kristy has built an impressive following and established herself as a leader in the industry. With a keen eye for trends and a deep understanding of her audience, Kristy has been able to consistently deliver high-quality content that keeps her audience engaged and coming back for more.
As a result of her hard work and dedication, Kristy has secured partnerships with some of the biggest brands in the world, she was featured in Forbes 30 under 30, and her influence continues to grow at an astonishing rate. 
Kristy was the premier Keynote Speaker at the first ever Social Icon Conference, and we are so excited to welcome her back as the host of Social Icon 2023.
Jera Foster-Fell, aka Jera Bean, is a social media expert, in-demand speaker, and seasoned content creator. Leaning into her extensive background in content creation and strategy, Jera teaches people and brands how to harness the power of their secret sauce and show up authentically on social—generating engaging content that converts followers and fans into customers and clients.
Jera has created bespoke education sessions and led trainings for well-known brands such as Estée Lauder, Adobe, AT&T, and TikTok while also educating and empowering brand ambassadors for businesses in the beauty and lifestyle industries.
As a creator, Jera has grown her TikTok following to 1.5 million followers, her Instagram community to 187K, and is the founder of an intensive group coaching course called The Social Media Saloon.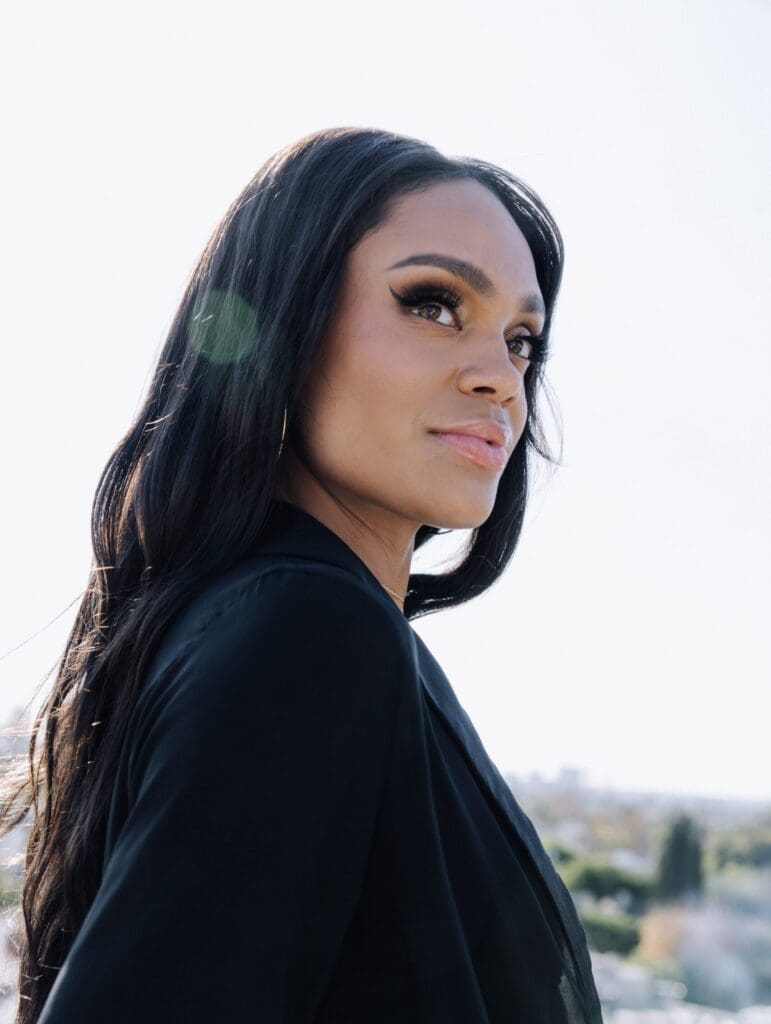 As an educator, television personality, speaker, and activist, Michelle Young inspires many. Her persona exudes charisma and positivity, and her message is strong and passionate. A wealth of experiences have led Michelle to become a powerful presence in the entertainment industry, field of education, and public speaking arena.
After receiving her bachelor's degree in elementary education from Bradley University in 2015, Michelle began her career. As a 5th-grade teacher, she delivered engaging educational content and also spread her message of self-love and acceptance to the young minds she was molding. Prior to teaching, Michelle's success was measured in the classroom and on the court. She showed her prowess in balancing the demands of her studies while making a name for herself as a Division I basketball player. In 2021, Michelle charmed audiences of The Bachelor and became a nationwide sensation reaching the runner-up spot during season 25. She returned to captivate viewers as the star of season 18 of The Bachelorette.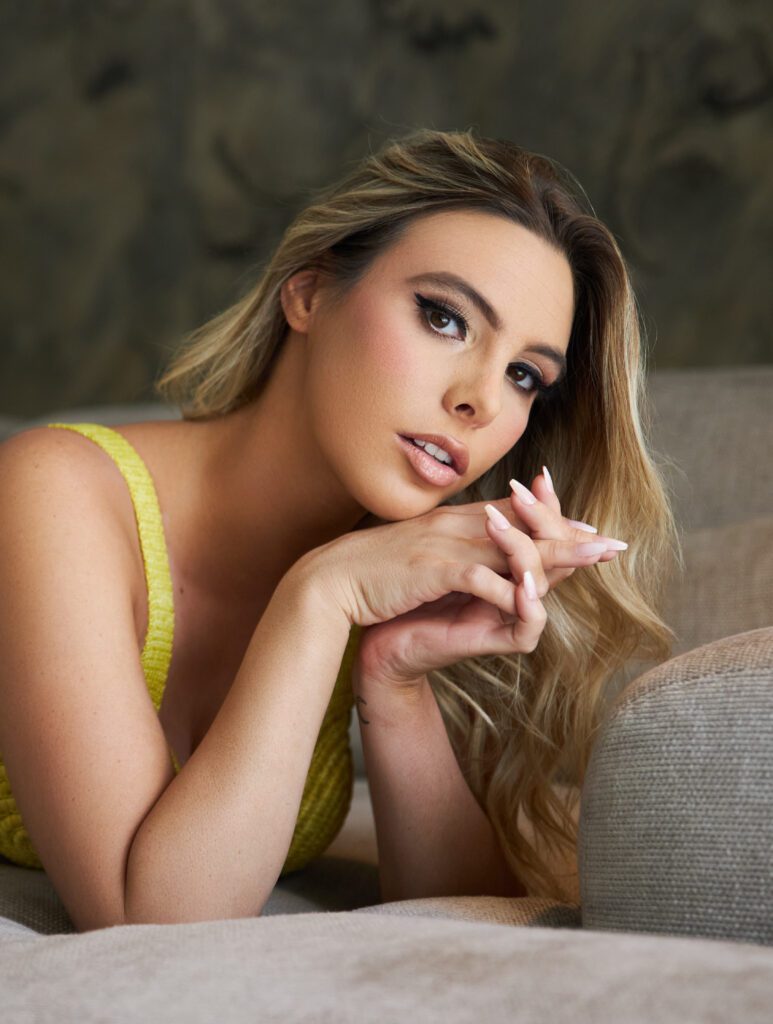 Lele Pons is a social media sensation who has taken the world by storm with her comedic videos, capturing the hearts of tens of millions of fans around the globe. Born in Venezuela, Lele Pons moved to the United States with her family when she was five years old. She has since become one of the most popular personalities on social media, with over 100 million followers across Instagram, TikTok, and YouTube.
Lele Pons began her social media career in 2013 when she created a Vine account and started posting videos. Her content, which focused on comedy and humor, quickly gained popularity, and she soon became one of the most-followed personalities on the platform. In 2016, Lele became the first Viner to reach one billion loops. When Vine shut down in 2017, Lele shifted her focus to other social media platforms such as Instagram, YouTube, and TikTok, maintaining her status as one of the most followed influencers across multiple platforms.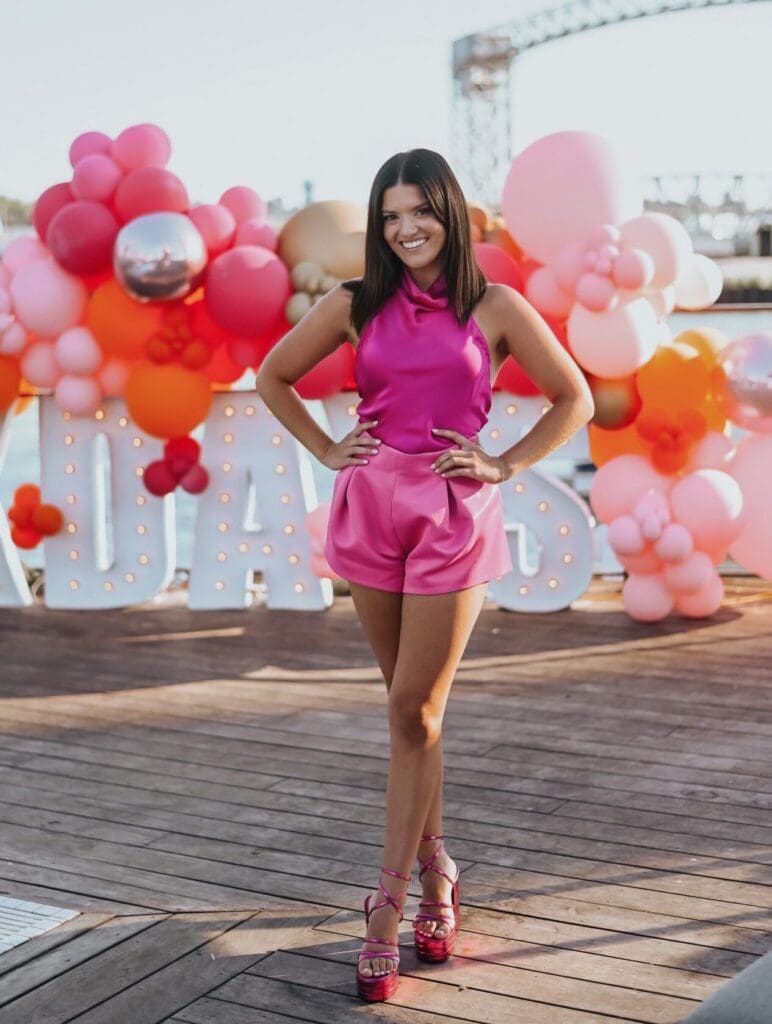 PANELIST | THE BUSINESS OF BEING AN INFLUENCER
Jenna Palek is a 25 year old Austin, Texas based influencer, originally from Painesville, Ohio. After graduating college, Jenna began her career at TikTok in a corporate advertising role. Jenna grew her following on TikTok and Instagram through lifestyle, beauty, fashion, and daily vlog content. After a year of corporate life, working remote, mid-pandemic, Jenna realized how much time was being wasted when waiting for the weekend to enjoy your life. Fun on Weekdays was started in 2021, and is now a podcast and event company aiming to connect women all over the country to make new friends and have fun (on weekdays)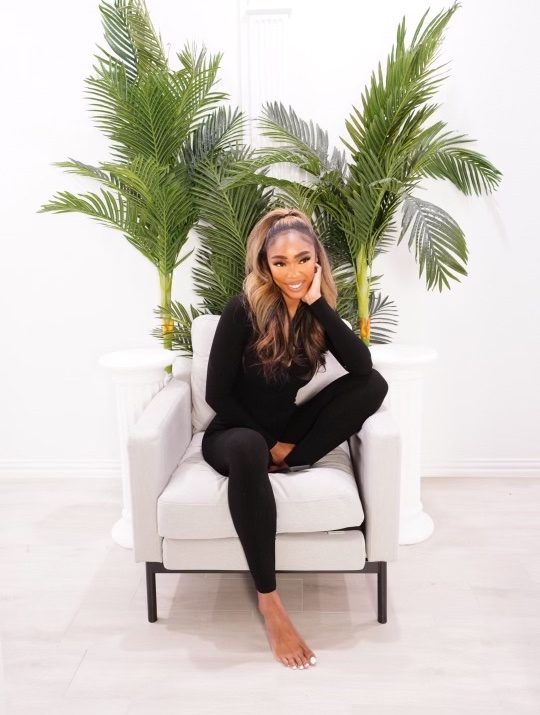 PANELIST | THE BUSINESS OF BEING AN INFLUENCER
Erin Jones is a Dallas based content creator that focuses on home decor, interior design, DIY construction and lifestyle. She believes that any space can be made more beautiful and her goal is to empower everyone to take their decorating and design into their own hands. Erin leads the home decor and design space with passion, innovation and excitement!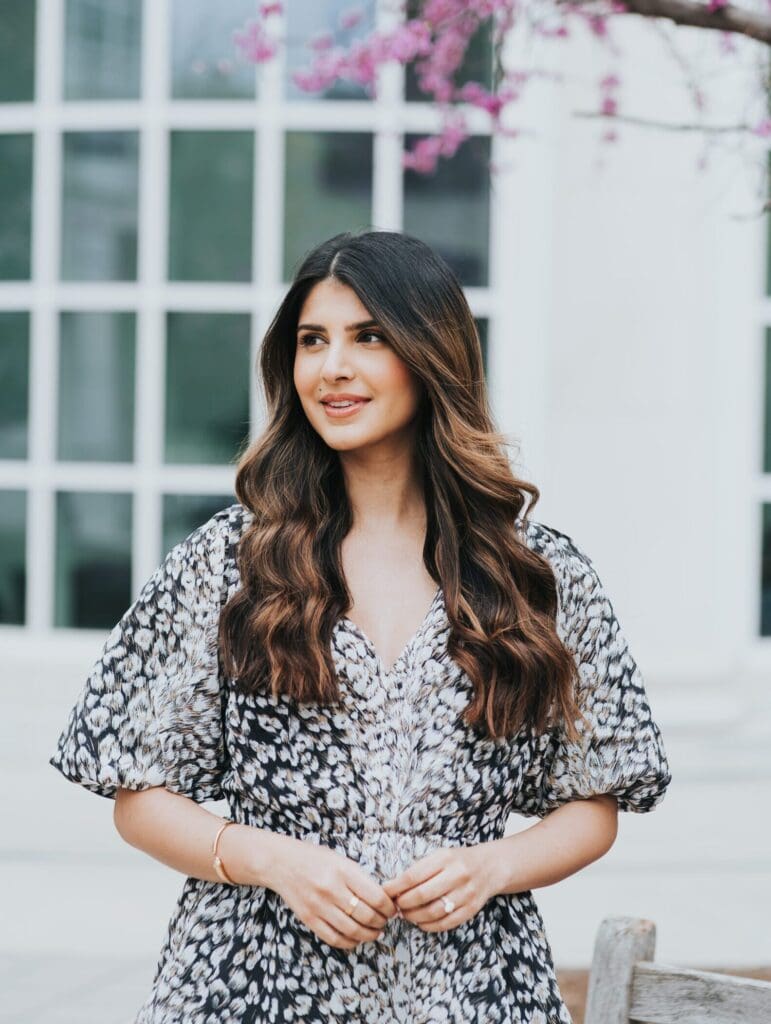 PANELIST | THE BUSINESS OF BEING AN INFLUENCER
Maryam Ishtiaq is a content creator and social media strategist who currently resides in Dallas, Texas. Her background goes far beyond content creation– Maryam has worn many hats for years, and worked in the startup space in New York and San Francisco, working in industries ranging from food to tech. She's experienced in helping with building out and executing brand creative strategies, and has even built out the entire e-commerce side of a business. During her time working with startups, Maryam was profiled in top media outlets, including Southern Living Magazine, The Dallas Morning News, Hello Pakistan, and more. Fast forward to today, Maryam is now expanding her own brand and working full-time as a successful content creator with a passion for Food and Travel. She's also illustrated a series of children's books; as an immigrant, Maryam wanted to create stories that make it easy for parents to teach their children Urdu, so she approached the creation of this collaborative series with her daughter, nephews and nieces in mind.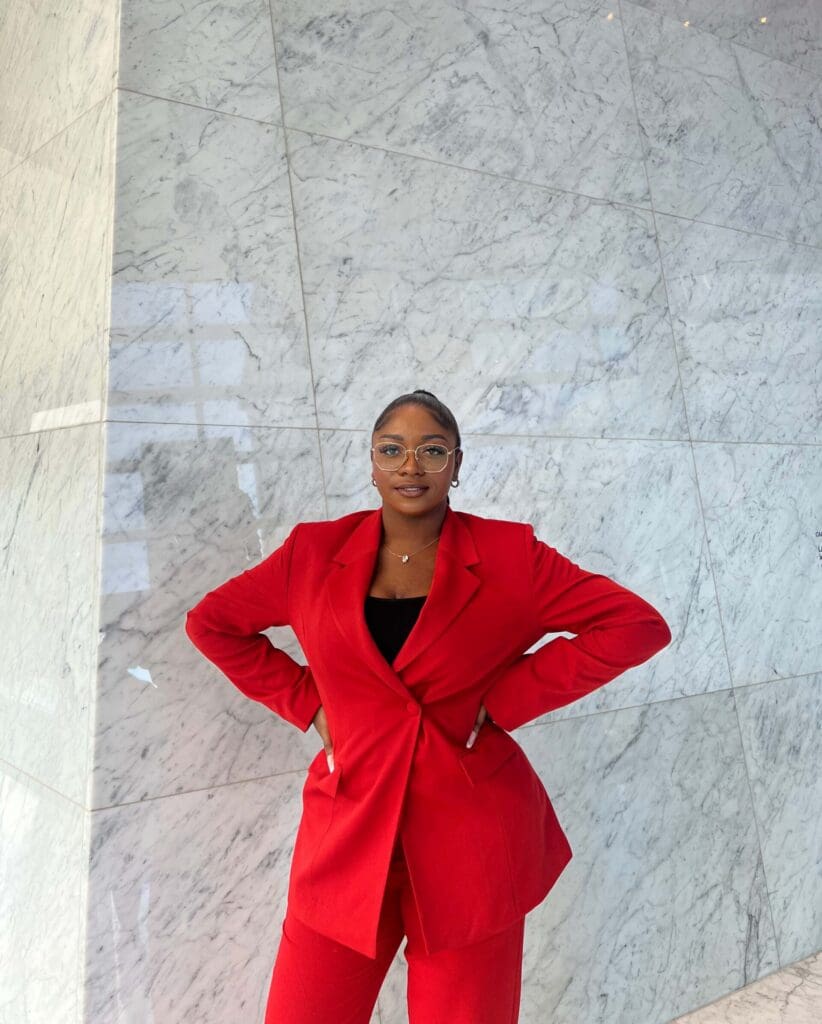 FIRESIDE CHAT | BUILDING SUCCESS TOGETHER
Donnelle Branche is a leading black Talent Manager at Digital Brand Architects, the industry leader in the influencer management and marketing landscape, representing a world-class portfolio of nearly 200 social media-oriented personalities, creators, and publishers whose total reach spans over 450 million. Prior to joining DBA, Branche worked at Octagon, Roc Nation, and Twenty Six Entertainment. In her role as VP of Twenty Six, she represented several professional athletes in the NFL, MLS, & boxing, managing their marketing opportunities. She also launched and scaled their influencer and entertainment division, overseeing several creators ranging from fashion, lifestyle, and Gen-Z verticals. Branche is passionate about creating opportunities for creators of color and marginalized voices, and hopes to close the influencer pay gap through her work. Since joining DBA, the rising Talent Manager was named by Diverse Representation as one of the Top To Watch in 2023 amongst black representation in the entertainment industry. Throughout her career, she has closed well over 7 figures in brand partnerships and revenue, as well as worked with several premier brands including Meta, Nickelodeon, AMEX, Prada, Marriott, and more. Branche is a Dallas native and graduate of Texas Tech University.
FIRESIDE CHAT | BUILDING SUCCESS TOGETHER
Oyin is a Nigerian-American travel, style, luxury beauty, and lifestyle creator. Prior to being a creator, she was an Industrial Engineer, set out to empower more women to have the confidence to go after their dreams in STEM- despite the field being predominantly male. After showcasing her life online, she quickly grew and was highlighted by Business Insider in 2021 who wrote about her creator success and how she kicked started her journey to becoming a six figure influencer. Representing a unique perspective on fashion, beauty, and travel, Oyin uses her platform to create engaging content for her community of 'Sweeties' that has led her to be the go-to girl for the gen-z and young millennial audience on contemporary fashion, creating high end looks with both luxury and affordable pieces which she converts into strong sales. In addition to her incredible work in the brand space, Oyin has hosted and spoken on panels, workshops, and other engagements for Create and Cultivate, Meta, Artistry Beauty Fest Austin, and more. Some of Oyin's previous brand partners include AmEx, Meta, Ray-Ban's, Jimmy Choo, TJMaxx, Pinterest, and Alaska Airlines.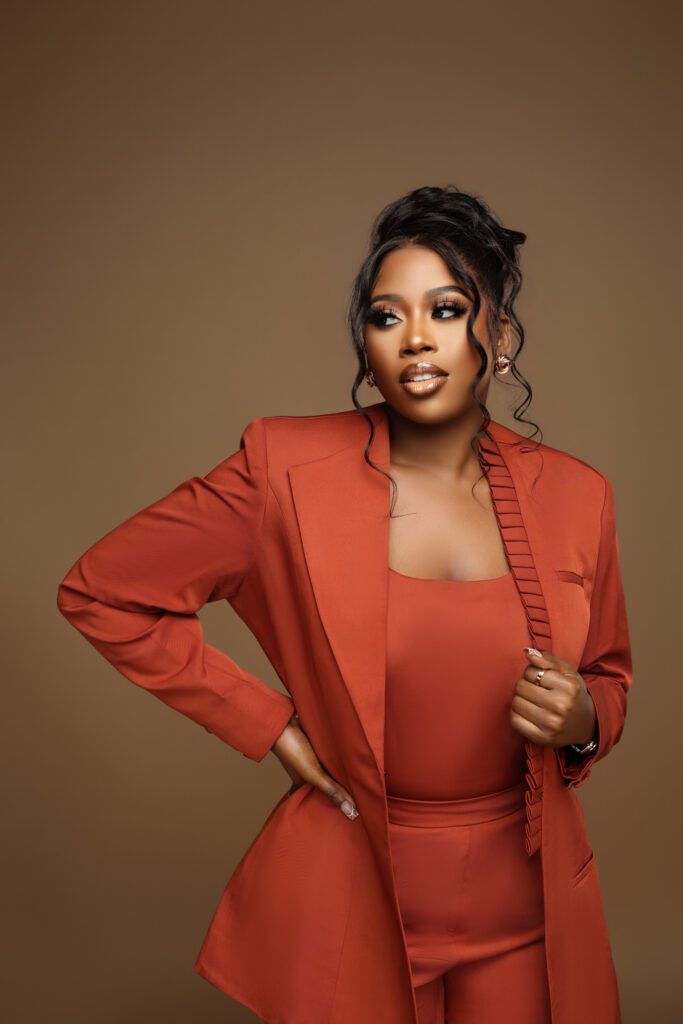 PANELIST | SELLING ON SOCIAL MEDIA
Olubukola, also know as "Sugar," is a multifaceted social creator excelling in various fields. With a background as a Registered Nurse, Nurse Coach, Published Author, and being a Content Creator, she is dedicated to making a positive impact on the nursing profession and the lives of others.
In 2022, Olubukola authored "The Ultimate Nursing School Study Guide," a publication aimed at assisting aspiring nurses in their academic journey. Her passion for nursing extends beyond the bedside, as she takes on the role of a nurse coach, providing guidance and support to help future nurses achieve their career goals.
Driven by her belief that she has a purpose to help individuals become the best versions of themselves, Olubukola continuously seeks opportunities to create a positive impact. Her dedication, expertise, and passion make her a valuable asset in the nursing community, as she strives to empower others and contribute to the betterment of the nursing profession and the lives of those she encounters.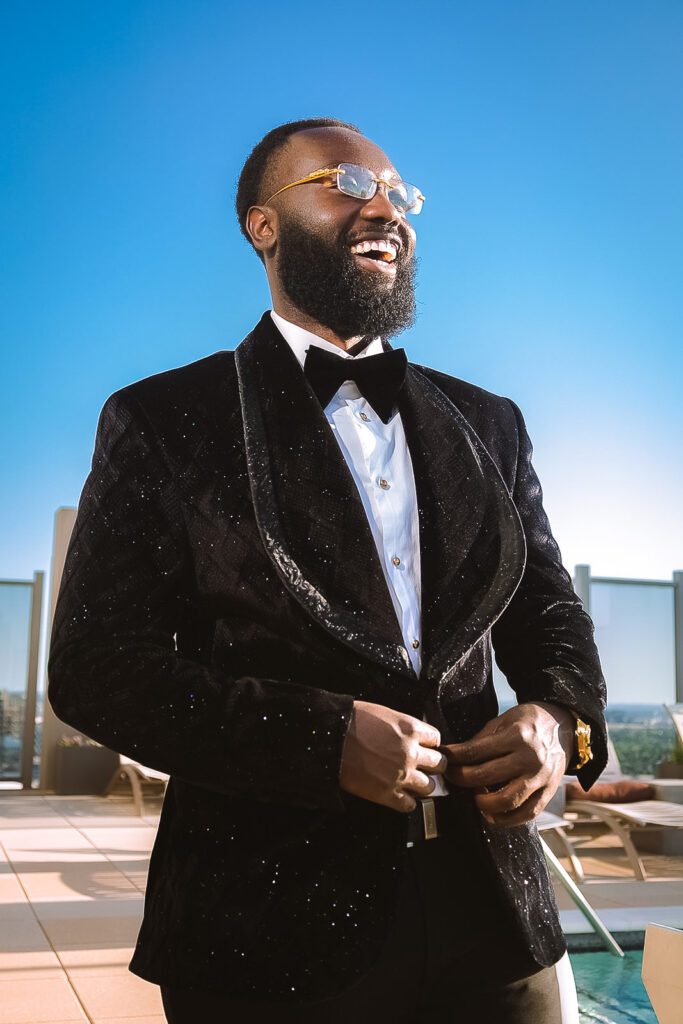 PANELIST | SELLING ON SOCIAL MEDIA
Edmund, aka "King Guapo", one of the "tantalizing kings" from Spicysuya Boyz, was born and raised in Ghana, West Africa. Alongside his business partner, King Spicy from Nigeria, they embarked on a journey to the United States during their teenage years. Settling in Dallas, Texas, they embraced the American lifestyle while maintaining their African roots.
King Guapo and King Spicy gained popularity through their funny, quirky, and hilarious content on various social media platforms. Their unique perspective, having experienced both African and American cultures, allows them to bridge the gap between Africans and African Americans.
With over 1 million followers on TikTok, & 250k on other platforms, King Guapo and King Spicy continue to captivate their audiences. Their videos have been praised for boosting self-confidence and brightening days. Motivated by the positive impact they have on their viewers, the duo remains dedicated to spreading laughter and positivity.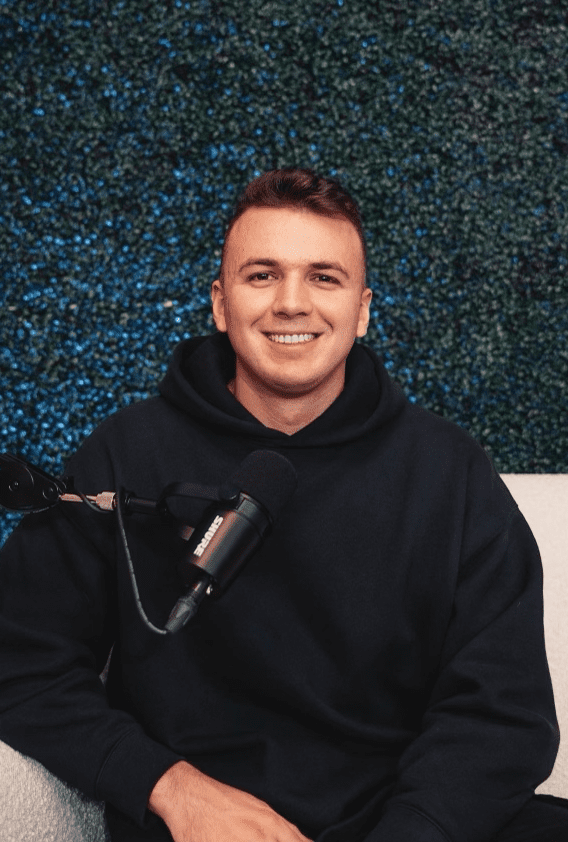 PANELIST | SELLING ON SOCIAL MEDIA
Vale Diaz is the co-founder of Dava, a renowned Content Creator Service established in 2019. With his business partner, David, they began a journey as a video editing duo catering specifically to stock traders. However, Dava has since evolved into the leading provider of content creation services worldwide, serving a diverse range of industries such as vlogging, real estate, medical, podcasts, and more.
Setting themselves apart from other creator-based companies, Vale and David fully immersed themselves in the vibrant lifestyle of California. They worked closely with numerous YouTubers and content creators, gaining invaluable insights and expertise in the field.
With a deep understanding of the challenges faced by creators and the resources necessary for success, Vale and David built Dava as a platform that caters to the needs of all creators. Their firsthand experience and knowledge have enabled them to create a comprehensive and effective service, ensuring that creators have the support and tools they require to thrive in their respective fields.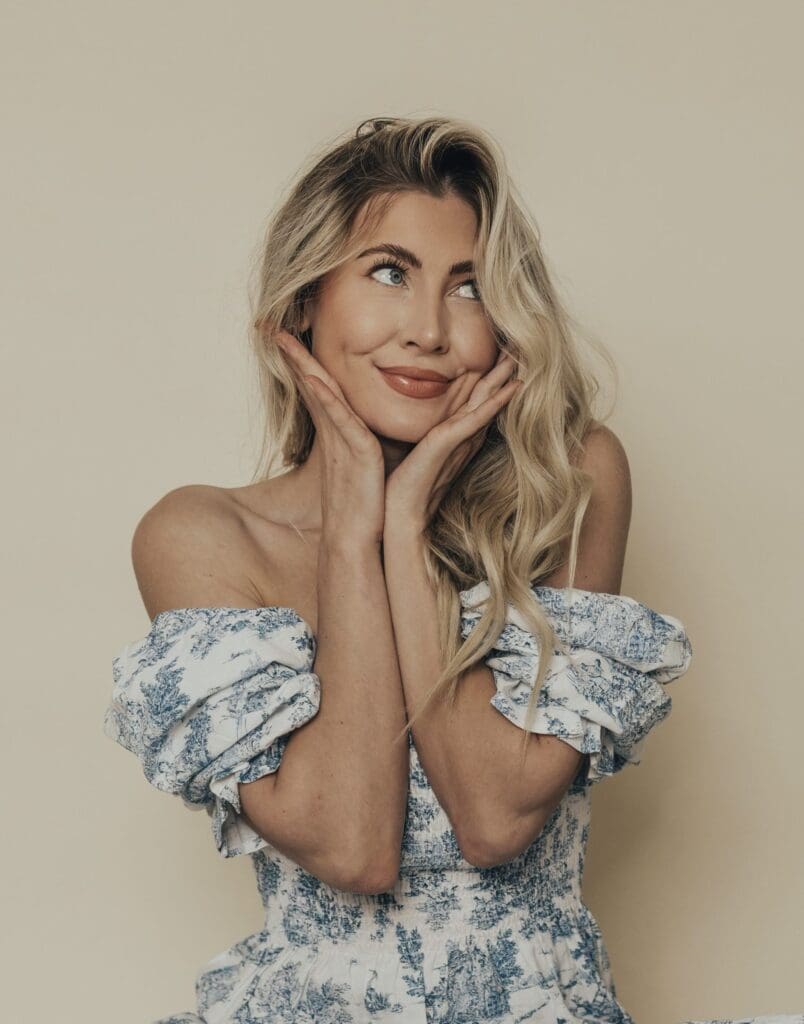 PANELIST | AUTHENTICY & CONSISTENCY
Kylie first began her self-taught photography journey on social media in 2018. In 2020 she started to amass a following as she shared more self-portraits, "training" her Ig husband and behind the scenes of other creative ways to take photos at home.  Her passion for art, making all things look beautiful and her DIY attitude has lead her to share other hobbies like remodeling and styling her home. Kylie loves sharing her life with her online community and inspiring them to make their life feel more beautiful too.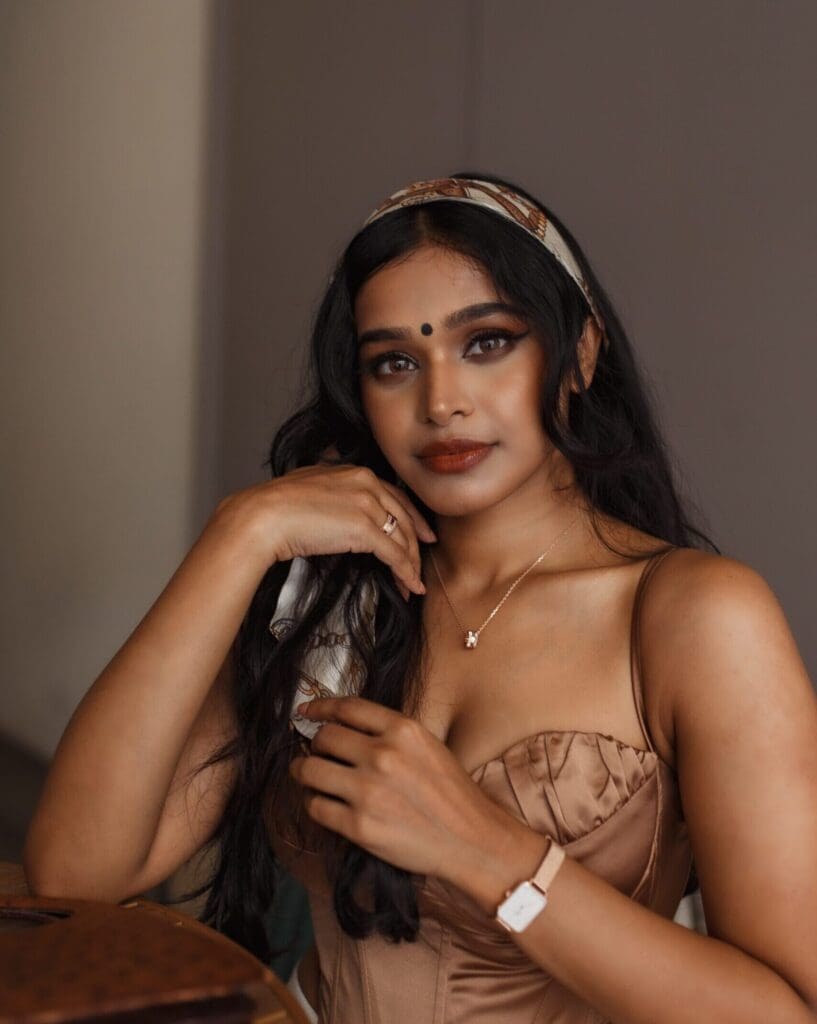 PANELIST | AUTHENTICY & CONSISTENCY
Sruthi Jayadevan is a Dallas-based, Indian-American content creator and digital entrepreneur. She celebrates her love for cultural fashion and ancient Ayurvedic practices and brings them to a global audience in a modern way. In the near future, she hopes to build a start up in the wellness and beauty space that solves problems for her community and beyond.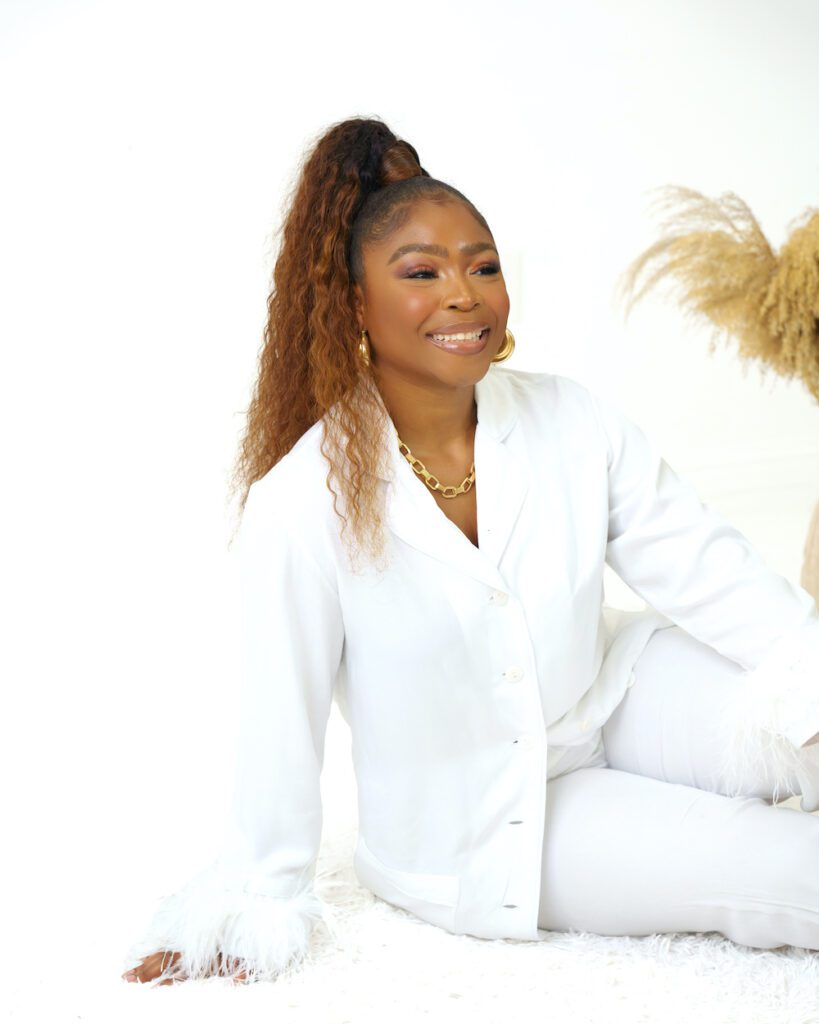 PANELIST | AUTHENTICY & CONSISTENCY
Funmi Monet is a Dallas based content creator. She loves all things beauty, fragrance, and skincare. Her motto is "well mannered, well moisturized, and well dressed" and believes in feeling good and living better. Funmi has been sharing her favorite beauty, fragrance, skincare and style hacks since 2018. Over 400,000 TikTok and Instagram followers and 68 million views later, Funmi Monet is one of the app's go-tos for beauty recommendations, delivered with her signature dry wit and down-to-earth charm, alongside a generous helping of glamour. Dubbed TikTok's "fave fragrance auntie," Funmi has become an it-girl in the space and is arguably one of its most recognizable faces. Funmi has been featured in Allure Magazine, Teen Vogue, and The Times UK, and is part of Sephora Squad 2022.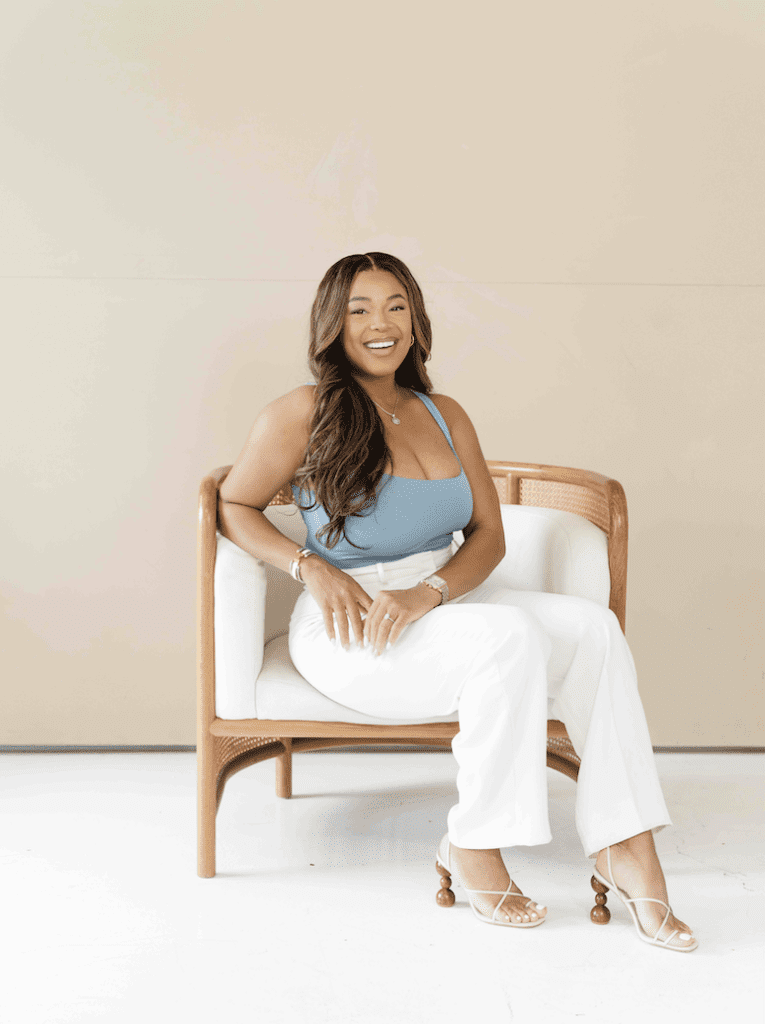 PANELIST | AUTHENTICY & CONSISTENCY
Kam is a social media influencer, entrepreneur, and reality TV personality. Originally from New Jersey, now based in Houston, TX with her fiancé and their 11-month-old son. Kam loves creating fashion, beauty, and lifestyle content and being able to inspire women to experience the beauty of the world and to be the very best version of themselves